Electronic Bug Sweeps Gold Coast
Professional Bug Sweep Detection Services for Home, Office and Vehicles
Is your home or office under threat of audio or video surveillance. Are you concerned about your vehicle being tracked by GPS? Speak with us about our bug sweep detection service that can provide you with peace of mind or the detection of illicit devices.
Bug sweep detection services in the Gold Coast. We know how to detect hidden cameras & listening devices and vehicle GPS trackers.
Professional service

Quick response

Home, Office, Vehicle

Available Gold Coast and surround areas
If you suspect a breach of privacy and are considering a bug sweep of your home or car then speak with professional who can detect illicit bugging devices.
There has been a rise in the demand for privacy and security when it comes to corporate espionage and eavesdropping. This has in turn increased the need for individuals and businesses to engage professional bug sweep services.
If you are a business then you can also speak with our corporate bug sweep division at Prime Investigations. The same service is provided.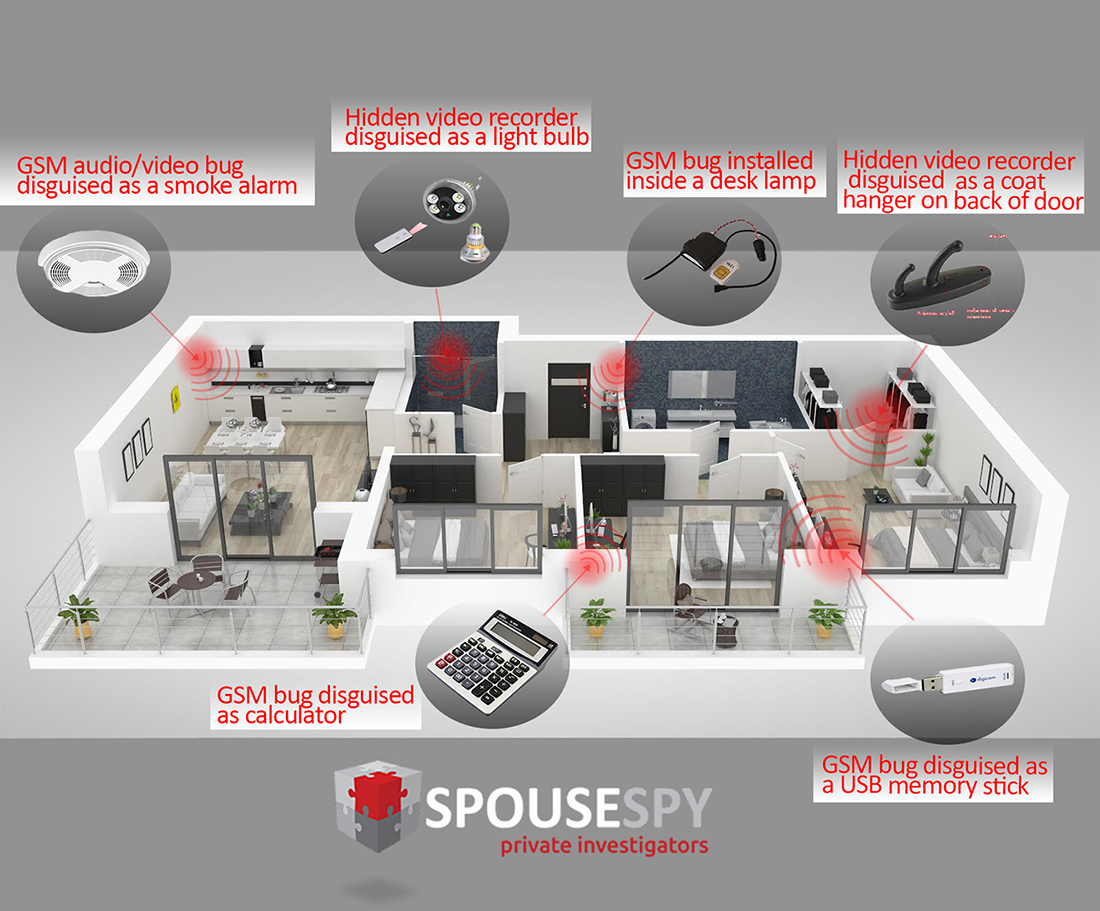 Spouse Spy are often conducting residential bug sweeps for individuals who are security aware and know the potential threats that exist in today's world.
People with wealth or who work with sensitive information are obviously higher targets for eavesdroppers, but that does not discount others who may find themselves involved in eavesdropping.
Quite often, neighbourly disputes, family court matters and ex-partners are the reason why eavesdropping can be a threat to anyone.
Our technicians service the Gold Coast and surrounding areas. Engaging bug sweep detection services is one way to keep your home safe from eavesdroppers.
Protect yourself with regular bug sweeps of your office area

Also available outside office hours
It is very easy for the average person to purchase a hidden listening device or hidden video camera online.
Without electronic bug sweeps, you could be providing your attacker with sensitive information that could in turn ruin you individually, or damage your business.
Spouse Spy use professional bug sweeping equipment manufactured by specialists in technical surveillance countermeasures. Our team can provide prompt electronic bug sweep services to businesses on the Gold Coast and surrounding areas.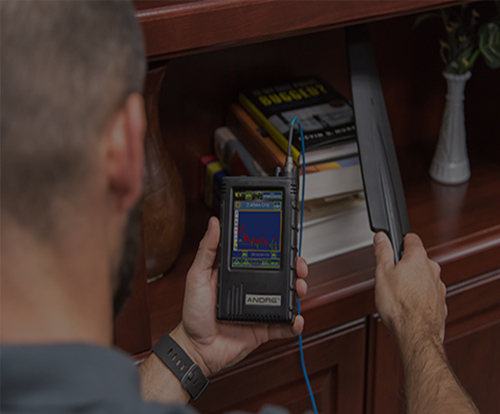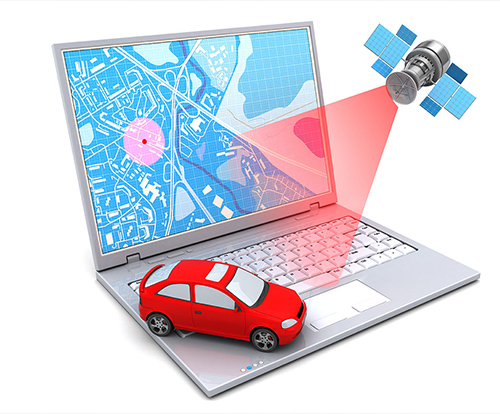 We Detect Vehicle Tracking Devices
Are you worried about being followed in your car? GPS tracking devices are very common as they are easily purchased and installing them can be done without the need of accessing the inside of your vehicle.
Our vehicle sweeps can be done quickly and effectively at your home or a place nearby. Our technicians are thorough and use specialised equipment to detect transmitting signals used by GPS car trackers.
It is illegal in Australia to use a GPS tracker. You can refer to the surveillance devices Act for further information.
We know how to detect hidden cameras & listening devices
Illicit devices are designed to operate in different ways and therefore you will need a bug sweep professional that understands the different types of bugging devices and the way they work.
Hidden Cameras

Hidden Listening Devices

Landline Wiretaps and Bugs

GPS Tracking Devices
We deliver professional electronic bug detection services 7 days a week in the Gold Coast.
Your ultimate security is our priority.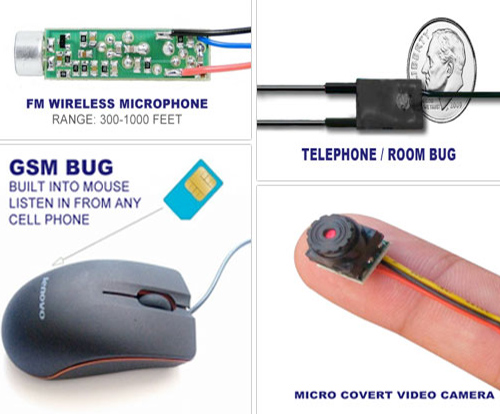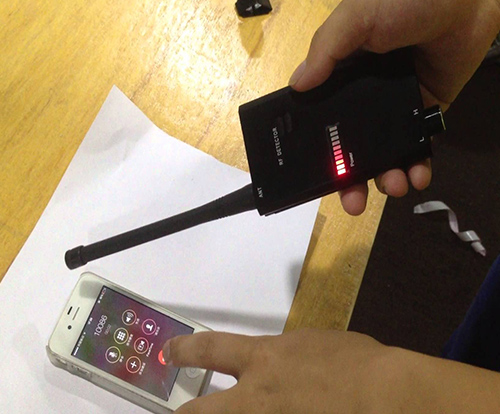 Signs You May Have Been Targeted
Your trade secrets or proprietary information has been exposed.
You hear volume changes and clicking soundswhen you usethe phone.
You notice suspicious utility or delivery company vehicles parked for a long period outside your home or business.
You have been visited by a service provider even when you have not called in any professionals to your property.
Your power sockets and wall plates show signs of tampering.
If you suspect spying, take the following steps
Keep your suspicions to yourself. You might end up alerting the eavesdropper and compromising your security further.
Get in touch with us from an area that has not been compromised. Use a phone line that is safe for communications.
Do not attempt to locate hidden spy devices on your own—pick up bugs more efficiently by engaging experienced professionals.
Keep your plans of hiring a professional to conduct an electronic bug sweep of your property a secret.
Consider whether you have invited anyone over that might be a suspect. Eavesdroppers can impersonate tradesmen or service providers.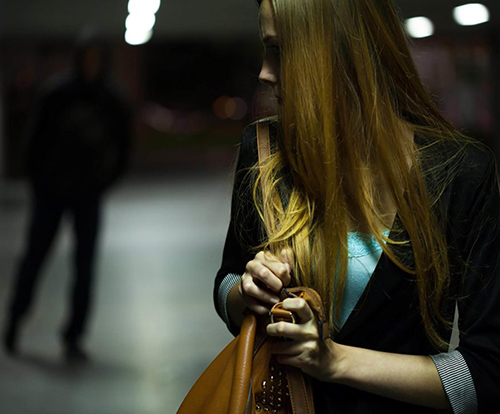 SUSPECT YOUR PREMISES IS COMPROMISED?
Contact one of our highly trained investigators now for a free & confidential discussion.



Our Experience
Find out more about our highly trained government licensed private investigator teams.  We are based on the Gold Coast and have an extensive reach across Australia ensuring no stone is left unturned.
Discrete Payment Options
Spouse Spy private investigators provide payment options including Visa/Mastercard. Rest assured, no statement will indicate the use of a private investigator service.

QUESTIONS?
We've got simple answers