Electronic Bug Sweep Detection Services Brisbane
Professional Electronic Bug Sweeps for Home, Office and Vehicles
Bug Sweeps and Electronic Bug Detection
Our technicians provide professional electronic bug sweep detection services in Brisbane and outer regions areas in Queensland. Our sweeps can detect covert audio and video bugs along with detecting GPS trackers on vehicles and landline wiretaps.
Do you suspect a breach of your privacy?
Call us from a safe area to discuss our bug sweep detection services and how we can help.
Residential Bug Sweeps
More and more individuals are realising the importance of securing their home against illegal eavesdroppers to protect their private conversations and activities.
It has become very easy for eavesdroppers to purchase bugging devices online as they are not illegal to purchase but are illegal to use.
Quite often a bugging device can be left behind by a visitor in your home or a tradesman and they do not need to come back to retrieve it the device. The device can then transmit to a local listening post or the eavesdropper can listen in real time to conversations taking place.
Domestic eavesdropping can be a result of a neighbourly dispute, a bad break up, a civil or criminal court proceeding or just an ex-partner who is intent on knowing your private ongoings within your home.
Regardless of the reasons why, individuals are now protecting themselves by engaging bug sweep detection services to secure the properties of potential threats.
Corporate Bug Sweeps
Protecting your businesses intellectual property and strategies is the key to remaining ahead of your competitors. Too many businesses these days are subject to eavesdropping by disgruntled staff, leaving to work for the opposition or competitors just trying to gain an advantage by knowing your next move.
For most businesses, it is very easy for an eavesdropper to gain access to the office area where sensitive discussions take place. This can be achieved by an unknown person arranging a meeting and pretending to engage the services of the target business and then leaving a bugging device behind. Bugging devices can also be left by a cleaning staff or tradesmen who are put in place purely to install devices for collecting information.
Protect your business with regular corporate bug sweeps of boardrooms and areas where sensitive meetings take place.
We detect GPS tracking devices
Do you suspect that you are being followed when driving your car? It is possible that someone is tracking you with a car GPS tracking device.
Our security sweeps of cars can detect GPS tracking devices. We use specialised equipment that can detect specific GSM signals used by GPS trackers.
Our team can deploy quickly and discreetly to check your vehicle for GPS trackers. Our inspections are thorough and our technicians will also consult you on security measures to implement going forward after our vehicle inspection.
It is illegal to install and monitor a persons moving using a surveillance device such as a car GPS tracker. For further information on the legislation, refer to the surveillance devices act.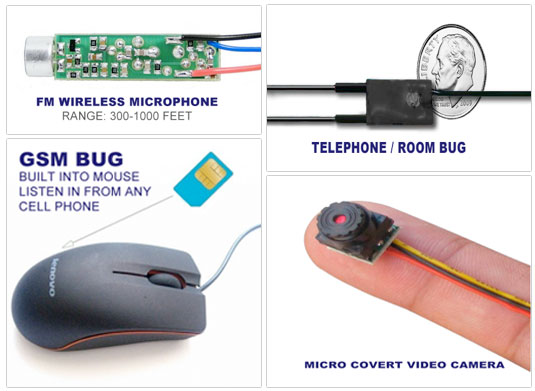 Type of bugging devices
Bugging devices come in various forms and perform in various technical ways. They can be disguised as general household items such as power adaptors, light fittings, telephone and mobile phone accessories.
Our bug sweep detection service can locate the following:
Hidden Cameras
Hidden Listening Devices
Landline Wiretaps and Bugs
GPS Tracking Devices
Spouse Spy utilise professional equipment manufactured by technical surveillance countermeasure specialists and are available 7 days a week. If you suspect your premise has been breached or there has been a leak in sensitive information, speak with us about how we can help.
If you have arranged for a bug sweep, our technicians will speak to you more about your situation before arriving to the site. We will also conduct counter-surveillance of your premises on arrival to ensure no eavesdroppers are nearby. Our team will also arrive as discreetly as possible to avoid creating attention.
Keep your intellectual property and private meetings secure with Spouse Spy.
Indicators Your Property May Have Been Targeted
Private information has been leaked and is known by others.
Volume fluctuations while using your phone.
Clicking noises while using your phone.
Suspicious vehicles parked outside your home or business for extended periods of time.
A tradesman or other service provider may have visited you recently without you booking in the job.
Wall sockets that may have been tampered with.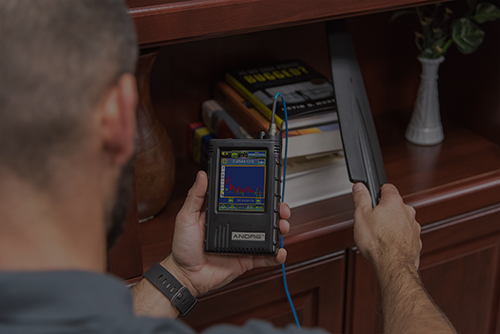 If you suspect spying, take the following steps
Keep calm and keep your suspicions to yourself, you do not want to alert the perpetrator.
Contact us from a safe area. Use a phone line that is safe for communications.
Avoid trying to locate hidden spy devices on your own. You may miss well hidden spy devices.
Do not inform anyone that you are hiring a professional electronic bug sweep service for your property.
List down a number of people that may have been in your home or business. A tradesmen, service providers or unfamiliar people. Buggers tend to impersonate professionals to gain access to your home or business.
Having suspicions your property is compromised?
Get in touch with our highly trained bug sweeping professionals to schedule a free consultation.



Our Experience
Find out more about our highly trained government licensed private investigator teams.  We are based in Sydney and have an extensive reach across Australia ensuring no stone is left unturned.
Discrete Payment Options
Spouse Spy private investigators provide payment options including Visa/Mastercard. Rest assured, no statement will indicate the use of a private investigator service.