Electronic Bug Sweeps Sydney
Professional Bug Sweep Detection Services for Home, Office and Vehicles
Bug Sweeps and Electronic Bug Detection
Spouse Spy provide professional electronic bug sweep detection services in the Sydney and surrounding areas. We know how to detect hidden cameras & listening devices and vehicle GPS trackers.
There has been a rise in the demand for Electronic Bug Sweeps and detection services. This is due to the  interception and collection of private and business information by eavesdroppers becoming common practice. Protecting intellectual property and business intelligence is of high importance, and can be costly to the businesses and individuals who have been breached.
Whilst this practice is illegal, it often does not deter individuals. Bugging devices have become inexpensive and easily accessible online. Bugs come in various forms including listening devices, covert cameras, GPS tracking devices and more. Our Private Investigators have conducted Bug Sweeps of commercial and private premises. On occasions suspicions have been proven correct with our Private Investigators identifying illegal bugging devices. The other bug sweeps resulted in peace of the mind for the client, who could then carry on with their private discussions and activities without further concern.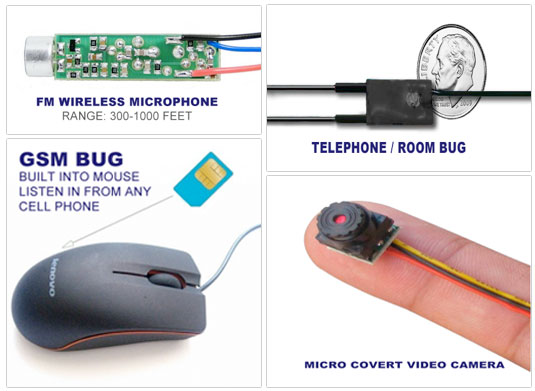 Our Bug Sweeps and Electronic Bug Detection team is based in Sydney Australia and can often be deployed within short notice to investigate and sweep any premise or vehicle for electronic surveillance devices including:
Hidden Cameras
Hidden Listening Devices
Landline Wiretaps and Bugs
GPS Tracking Devices
Our Private Investigators are able to conduct a Bug Sweep of your premises if you suspect that your privacy has been compromised. We utilise equipment manufactured by the best in the technical surveillance counter measures industry. Our investigators can detect both covert audio and video bugs, GPS tracking devices and landline wiretaps.
Our Bug Sweep technicians are available 7 days a week and can often be dispatched on the same day if required. Our Private Investigators will arrive in a discreet fashion and can also conduct any counter surveillance of the surrounding area prior to commencing if needed.
Signs You May Have Been Targeted
Private information has been leaked and is known by others.
Volume fluctuations while using your phone.
Clicking noises while using your phone.
Suspicious vehicles parked outside your home or business for extended periods of time.
A tradesman or other service provider may have visited you recently without you booking in the job.
Wall sockets that may have been tampered with.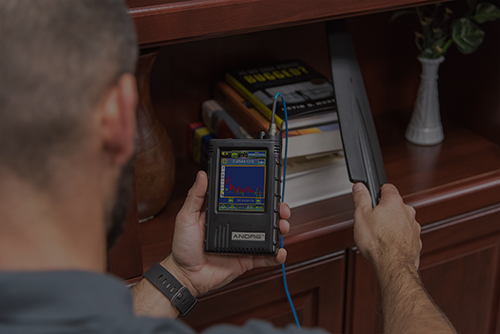 Steps To Take If You Suspect Eavesdropping
DO NOT discuss with anyone the fact that you suspect a listening device or hidden video camera is monitoring you. You may well alert the perpetrator.
CALL US ASAP from a secure area that you are sure hasn't been compromised. Use a secure phone that is safe to communicate with.
DO NOT attempt to locate the listening device or hidden camera yourself.
DO NOT talk about engaging a professional to conduct a bug sweep of the area. Be careful not to discuss anything of that nature in the area of concern.
THINK carefully about whether you have recently had any people attend your home or business that may be a suspect. Buggers may pose as a tradesman, salesman or similar. Provide us with any information you think is important when we consult you.
Suspect your premises is compromised?
Contact one of our highly trained investigators now for a free & confidential discussion.



Our Experience
Find out more about our highly trained government licensed private investigator teams.  We are based in Sydney and have an extensive reach across Australia ensuring no stone is left unturned.
Discrete Payment Options
Spouse Spy private investigators provide payment options including Visa/Mastercard. Rest assured, no statement will indicate the use of a private investigator service.